Tyson: Undisputed Truth - Live on Stage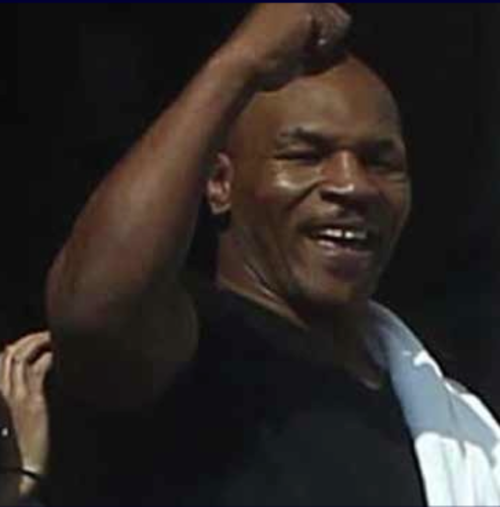 Mike Tyson does not claim to be the second coming of Redd Foxx or Elvis. But the former heavyweight champion knows what visitors to Las Vegas want when they arrive in the gambling oasis — one-of-a-kind entertainment.
For many years, Tyson was accustomed to thrilling crowds in the desert with sneering ferocity and sheer ring audacity. Now he will try to make people laugh — perhaps cringe or cry — during his solo stand-up act April 13-18 in the Hollywood Theater at the MGM Grand Hotel & Casino. He will answer questions and sign autographs after the debut of Mike Tyson: Undisputed Truth — Live on Stage.
The show was created and produced by Adam Steck of SPI Entertainment, directed by Randy Johnson and co-written by Kiki Tyson, the former fighter's wife, and Johnson.
Tyson, 45, hopes to peel back the veneer of his celebrity — and vulnerability — to reveal what should be humorous, raw and poignant vignettes from his often-tumultuous life. Tyson has spent time in prison for rape, endured mul- tiple divorces and the death of a child, and fought drug and alcohol addiction.
The famously tattooed ex-fighter plans to discuss many of the people who affected his life, including late trainer, Cus D'Amato, promoter Don King and former wife, actressRobin Givens.
"My life is bigger than a one-hour show, (but) this stuff could get really crazy,'' Tyson told USA TODAY on Sunday. Tyson said he was inspired when he saw Chazz Palminteri star in his Bronx Tale Broadway act. Tyson won a Golden Globe award for his 2009 cameo role in The Hangover. "I thought, 'This guy is awesome,' '' Tyson said. "I told my wife, 'Babe, this basically is what I do when I go to Europe and Asia for meet-and-greets. I thought, 'I can do that.' I am excited — and I am nervous.This is what I want to do, entertain people.''
He also hopes the public will have a greater understanding of who he is and from where he came before his meteoric ascent to stardom